TEMPLE RE-OPENING
Currently, in conjunction with the official guidelines established by the CDC, the temple is offering limited Darshan, participation in Aarti ceremonies and weekly classes.
Below is a list of our temple programs this week to support and inspire your spiritual lives. We look forward to seeing you all!
To insure that everyone is able to stay healthy, please do not visit the temple if you are feeling unwell, or exhibiting any flu-like symptoms. Thank-you for your co-operation.
​
Click here for this month's newsletter!
The ISKCON Tucson Temple is a nonsectarian community dedicated to spiritual education and promoting unity and peace in the world through chanting the holy name, distributing sanctified vegetarian food and propagating spiritual knowledge and practices based on the great ancient scriptures, as presented by His Divine Grace A.C.Bhaktivedanta Swami Prabhupada
Of the innumerable collections of spiritual teachings found in Vedic literature, Srimad-Bhagavatam is considered the topmost.
The Bhagavatam's eighteen thousand verses contain hundreds of conversations between self-realized kings, yogis and sages of the ancient world on the subject of how to achieve perfection in life, including descriptions of various incarnations and activities of Krishna—the Supreme Person—and His devotees throughout history.
Krishna Cove meets once a week (safe social distancing practiced) to discuss the philosophy of bhakti-yoga and to encourage individuals in their practices. Whether you're new to bhakti-yoga, or have many years of experience, we invite everyone to come participate.
Classes start at 6:30pm every Thursday
Starting with a light music meditation and closes at 8:00pm

with

a free vegetarian

feast!
Sunday's festival lecture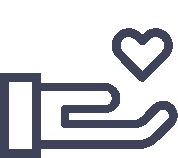 "First-class religion teaches one how to love God without any motive. If I serve God for some profit, that's business - not love.