TEMPLE RE-OPENING
Currently, in conjunction with the official guidelines established by the CDC, the temple is offering limited Darshan, participation in Aarti ceremonies and weekly classes.
Below is a list of our temple programs this week to support and inspire your spiritual lives. We look forward to seeing you all!
To insure that everyone is able to stay healthy, please do not visit the temple if you are feeling unwell, or exhibiting any flu-like symptoms. Thank-you for your co-operation.
​
Click here for this month's newsletter!
Hare Krishna, Everyone!
Below is a list of our temple programs this week to support and inspire your spiritual lives. We look forward to seeing you all!
Please email any questions to lavangadevidasi@gmail.com .
Sunday Feast & Festival Sept 20th
5:30 pm - Kirtan tonight by Bhakta Elijah & friends

6 pm - Talk by Hamsa Balarama aka Father Jorge
"How Did a Life Long Episcopal Priest Become a Hare Krishna Devotee?"
6:30 pm - Arati & Kirtan

7 pm - A wonderful feast will be served outdoors.
Morning Program - 5:00am mangala-arati & tulasi-puja. 6am - Hare Krishna mantra meditation. 7:30am - Darshan arati & guru-puja. 8am - Srimad-Bhagavatam class. Breakfast follows.
Daily Evening Arati & Darshan - 7:00-7:45 pm daily.
Thursdays - Krishna Cove. Kirtan, discussion & a prasad dinner
6:30 pm to 9 pm
Saturday Night Harinam - Gather at 5:00 pm each Saturday to go to Reid Park by the pond for chanting and book distribution. Fun & freeing!
Sunday, Sept 27th - Talk by Dhiro Datta das, ' The Science of Bhakti "
Starting Friday, Sept 27th - Karnamrita prabhu will give a series of talks from 8 to 9 am on Fridays through October entitled '
"When Bad is Good--Finding the Gems in Misfortune: Cancer as Krishna's Loving Embrace.
Don't miss these interesting and informative talks.
.
Coming soon - Our GBC representative Badrinarayana Swami will be visiting Oct 1 - Oct 6th. He'll be giving most classes and evening programs and meeting all the devotees and speaking with them while he is here.
His full schedule of classes and programs will be posted next week.
The ISKCON Tucson Temple is a nonsectarian community dedicated to spiritual education and promoting unity and peace in the world through chanting the holy name, distributing sanctified vegetarian food and propagating spiritual knowledge and practices based on the great ancient scriptures, as presented by His Divine Grace A.C.Bhaktivedanta Swami Prabhupada
This class is a blend of Bhakti, Hatha, Kundalini, Yin, and Medical Qigong traditions.
Mentoring + Apprenticeship in preparation for teacher certification!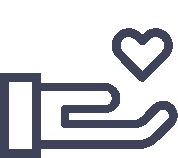 "First-class religion teaches one how to love God without any motive. If I serve God for some profit, that's business - not love.