Namaste & Hare Krishna!
After two-months-plus of sheltering in place, we're all eager to associate more with our devotee friends face-to-face, and to behold the beautiful faces of our temple's Deities. At the same time, to reopen responsibly means to reopen in careful phases.
Phase One
On Tuesday, May 12th, following the governor's guidelines, we reopened Govinda's for dine-in and carry-out. Since the pandemic is still afoot, our guests appreciate we're offering them contact-free service in protective gear over a fortified plexiglass area.
We welcome and encourage devotees living outside the temple to attend as many of our morning devotions as you can---5am mangala-arati; 7:30am darshan arati, guru-puja & class—as well as the evening arati & darshan from 7:00 to 8:00 pm. The Deities are also accessible throughout the day to individuals, families or small groups for darshan, meditation, and prayer.
Other temple programs during Phase One include a Monday night bhajan and talk followed by a prasadam meal; a Tuesday afternoon reading from the Srila Prabhupada-lilamrta with Suresvara Prabhu, and a Friday Sri Isopanisad class (limited to nine) with Lavanga Devi in the Library.
Phase One of the reopening still requires us to practice frequent handwashing and physical distancing, and if any of us develop symptoms of illness, we will have to stay home until all symptoms pass.
Looking ahead, if we pass through Phase One successfully, we will enter Phase Two.
Phase Two will include access to more classes, home programs, and devotee outings. In Phase Three we'll resume our public festivals, chanting parties, and the Sunday Feast if---and only if---the City of Tucson lifts remaining restrictions, and pandemic cases in Pima County are on a definite decline.
Throughout all phases, the health and welfare of our temple and congregational devotees is Priority One. As Srila Prabhupada would close his letters, "Hoping this meets you in good health…"
The ISKCON Tucson Temple is a nonsectarian community dedicated to spiritual education and promoting unity and peace in the world through chanting the holy name, distributing sanctified vegetarian food and propagating spiritual knowledge and practices based on the great ancient scriptures, as presented by His Divine Grace A.C.Bhaktivedanta Swami Prabhupada
This class is a blend of Bhakti, Hatha, Kundalini, Yin, and Medical Qigong traditions.
Mentoring + Apprenticeship in preparation for teacher certification!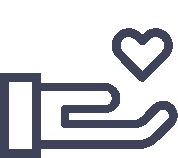 "First-class religion teaches one how to love God without any motive. If I serve God for some profit, that's business - not love.