As a precaution against the coronavirus pandemic, the temple will be temporarily closed to non-residents.
​
Sorry for any inconvenience this may cause.
​
Thank you for your support and prayers at this time of difficulty.
The ISKCON Tucson Temple is a nonsectarian community dedicated to spiritual education and promoting unity and peace in the world through chanting the holy name, distributing sanctified vegetarian food and propagating spiritual knowledge and practices based on the great ancient scriptures, as presented by His Divine Grace A.C.Bhaktivedanta Swami Prabhupada
This class is a blend of Bhakti, Hatha, Kundalini, Yin, and Medical Qigong traditions.
Mentoring + Apprenticeship in preparation for teacher certification!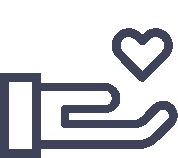 "First-class religion teaches one how to love God without any motive. If I serve God for some profit, that's business - not love.